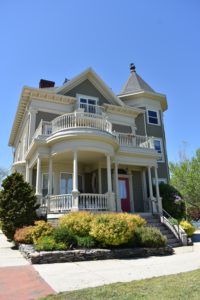 Why Sell With Us?
For most Clients, selling your home is one of the biggest financial decisions you may make. At times, just the idea of moving can seem overwhelming. Choosing the best brokerage to market and sell your home can make all the difference. While many people may think "bigger is better", we disagree. Our success comes from our personal approach exhibited through our customized approach. With us, one size does not fit all. Allow our professional, highly skilled, innovative  and experienced Sales Agents and REALTORS turn an otherwise difficult, stressful process into a comfortable, informed experience that you are in control of.
---
Marketing Your Home
Marketing your home is a key step in selling. It's more than taking a photo and placing it in the MLS. At CEP, we're careful to tailor each home to receive maximum exposure based on the marketplace. Because we're not a big "box store" our boutique brokerage is able to customize each listing to meet your individual needs.
What's Your Home Worth?
Not sure if this is a good time to sell? Wonder how much you could get for your home? Let us create a comparative market analysis for your home to answer those questions and more.
Escrow and Closing Costs
Congratulations!!! Once you reach this point, you are one step closer to becoming a Homeowner. After the negotiations have been hashed out, and you have a "ratified" contract, you (as the Buyer) will be asked to put some "skin in the game" and bind the contract by placing money into escrow. Escrow is the time period that is when you enter into your purchase agreement, and when the property title transfers to you, as the new owner. Closing Cost is the amount that your lender requires you to bring to close the purchase of your home. This amount can range from zero to twenty percent, depending on what loan your have, and what your lender is requiring. The usual range on average is from two to five percent, but again every situation is different.
After You Move
At CEP, once you've closed, that's NOT the end of our service. We've developed a friendship, and we're here long after you've bought, or sold your home. In fact, for us, that's when the fun really begins. Service After The Sale.