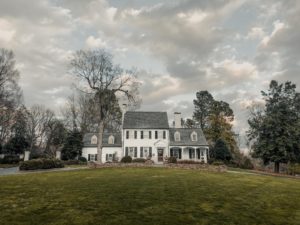 Why Buy With Us?
At Cornerstone Elite Properties, LLC. we believe in "relationships". At CEP you aren't another "number", you're family. Whether a first time homebuyer, or this is your tenth purchase, we are here to support. We understand that this is a life event, and we don't take that lightly. We're proud of our service, and tremendously honored to have loyal clients, and high agent reviews. Let us show you what we can do!!!
---
Homes For Sale
Many IDX providers allow you to create saved searches to link to. This can be for homes based on price range or property characteristics.
Pre-Approval
A Pre-Approval not only helps to define your search, but also allows your Agent to work swiftly on your behalf. We believe in being effective and efficient. For this reason, to increase your chances of obtaining your dream home and negotiating the best deal, it's imperative to have your Pre-Approval Letter when submitting your offer.
What Is The Process For Buying A Home
What is the process for buying a home?
1. Get Pre-Approved
2. Select Your Agent
3. Go Home Shopping and Make Your Offer
4. Submit your EMD (Earnest Money Deposit) once you have a "ratified contract"
5. Schedule your inspections
6. Work with your Lender
7. Order your Appraisal
8. Provide Lender with all necessary documents 9. Final Walkthrough 10. Smile it's picture day and time to CLOSE on your new home!!!
9. Final Walkthrough
10. Smile it's picture day and time to CLOSE on your new home!!!
Escrow and Closing Costs
Congratulations!!! Once you reach this point, you are one step closer to becoming a Homeowner. After the negotiations have been hashed out, and you have a "ratified" contract, you (as the Buyer) will be asked to put some "skin in the game" and bind the contract by placing money into escrow. Escrow is the time period that is when you enter into your purchase agreement, and when the property title transfers to you, as the new owner.  Closing Cost is the amount that your lender requires you to bring to close the purchase of your home. This amount can range from zero to twenty percent, depending on what loan your have, and what your lender is requiring. The usual range on average is from two to five percent, but again every situation is different.
Relocation
Are you relocating to this area? Looking for more information to help you find the right city and neighborhood for your family?
Our relocation guide includes the most up-to-date and vital information for people looking to move to our area.
First-Time Buyers
Here at CEP we love our first time home-buyers!!! Because we're a "relationship" brokerage we understand that this maybe unfamiliar territory for you-but we've gotcha. We will take care to explain what is needed, where things are in the process, and what to expect moving forward. We're here to support, fight, and work diligently to ensure your home buying success.
Seniors
For our more mature Buyers and Sellers, whether you're downsizing, relocating to a 55+ community, or simply deciding to sell and relocate to warmer weather, we are honored to assist you. We respect, and appreciate all of your many contributions, and are humbled to represent you in your real estate needs. We will customize our service to fit your schedule. Just call on us, we're ready to serve.
Home Warranty
A home warranty (or homeowners warranty) is a type of insurance. While your home may or may not be brand new, a home warranty that covers systems in your home like your appliances, your plumbing, and more. There are even home warranty plans that cover washer and dryers, your heating and air conditioning, and even roof leaks. Whether it's negotiated in your contract, or something that you purchase on your own, having a home warranty can be beneficial.
After the Closing
At CEP, once you've closed, that's NOT the end of our service. We've developed a friendship, and we're here long after you've bought, or sold your home. In fact, for us, that's when the fun really begins. Service After The Sale.